THE LITTLE BRUSH THAT COULD
The heartwarming story of a humble brush discovering its true potential as it seeks to make quality dental care available to all. Set in a landscape dominated by dinosaurs. Starring founders Hamish Khayat and Brittany Stewart. Contains mild peril and humour.
How do you make a brush that's actually better than anything in the market - even those made by big name brands who have billions of dollars?
It seems hard to believe that something like this would be possible from a small tucked away office in Venice Beach, especially considering that we're a slightly nerdy pair but not exactly your typical engineers.
We built a group of dental professionals online before we even launched. They gave us feedback on early prototypes. They gave us recommendations on features and pricing. They helped us pick out our packaging. They reviewed our manuals. We collaborated with the best, largest group of folks in dentistry, and with the help of talented designers, created the extraordinary BURST brush.
THEN CAME THE AMBASSADORS…
Nicole K.
RDH
BURST Ambassador
Member since 2017
Felisha H.
RDH
BURST Ambassador
Member since 2017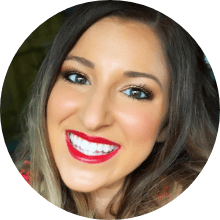 Natalie J.
RDH
BURST Ambassador
Member since 2017
We now have over 25,000 Ambassadors in our community
…AND OUR LOYAL FAN BASE
MomStyle tries the Special Edition Rose Gold BURST Sonic Toothbrush
BURST Sonic Toothbrush UNBOXING + Review…
BURST Rose Gold Sonic Toothbrush
Ambassador Review of the Rose Gold
HOW WE MAKE OUR BRUSH
With a whole lot of love, coffee, and fairy dust. Well, maybe not so much of the last one, but the first two...yeah, gallons of both!
In fact, all our products have a similar sort of process.
It goes something like this…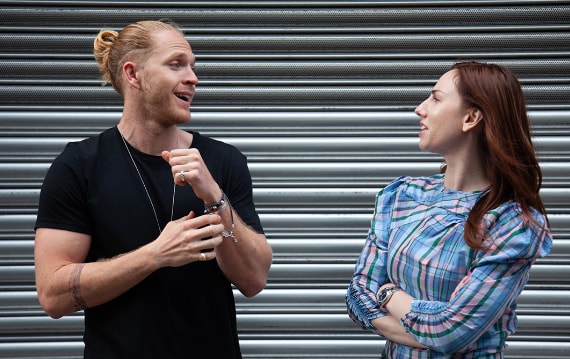 First off, Hamish and/or Brittany usually have a deep and intense experience. The light of a new oral care star rises. They become obsessed. They brainstorm late into the night. They sleep little…
Later, when they recover (and have breakfast), they take it to our incredible team of Dental Professionals. This is where the magic happens. Literally 1000's of brains go into overdrive. Our messaging platforms go berserk. Every tiny detail gets picked apart by every pro worth their salt.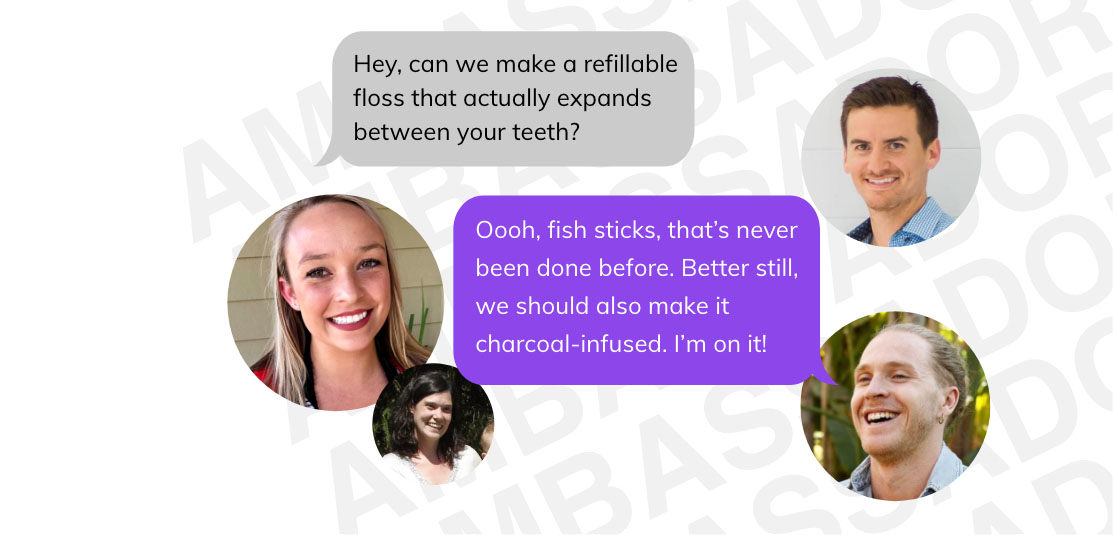 AND BEHIND IT ALL, THESE GUYS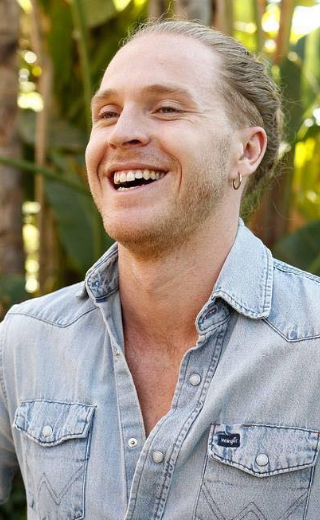 Q:
If you were a Rap artist, what would your stage name be, and why?
In my early twenties, I experienced something that people tend to go through when they are older - a mid-life crisis. Against my mother's wishes, I opted to row (in a rowboat) unassisted across the Indian Ocean. It took 73 days. Each day, I would sit on my slowly deteriorating derrière rowing my heart out. I rowed through 40 ft swells, 60-knot winds, and capsized multiple times. Throw in sharks, freeze-dried food, and a bucket to do my business in, and the whole experience was, in the timeless words of an old Irish teacher of mine, "character building." Mentally, I was changed for the better (physically, I'm not so sure).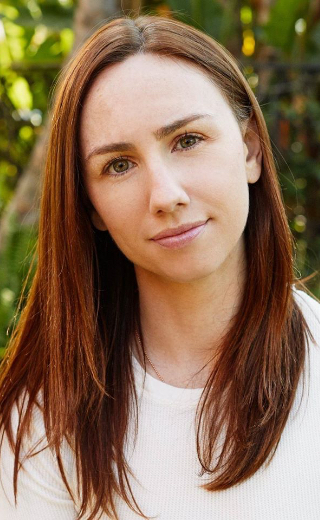 Q:
Who's your favorite Disney princess, and why?
She was the first princess that I remember to really kick butt and stand up for herself. Mulan showed me that the girls could give the boys a real run for their money, and over the years, I have always tried to channel her strong will and solid principles. Ok, so we have our differences - I'm a red-headed Chicago girl with an unhealthy passion for fantasy football, corgis, and Dolly Parton's back catalog - but I think she'd be pretty proud of me leading BURST's amazing community, the majority of whom are women. Working with them has been a ton of fun, and it feels good to be part of something that we all truly believe in. Yeah, I think Mulan would approve. You never know, she might even get a taste for a bit of Dolly, if the mood was right...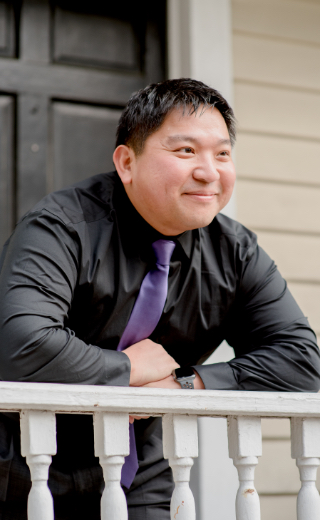 Q:
What's your favorite sport?
While I like a few sports (I'm pretty punchy round the ping pong table), my true love is cross country skiing. Something about being able to go to places where people might not often go and never being tied to using certain ski lifts and whatnot. It can be pretty intense, though. One time, I was driving back from a day of skiing with my buddy in BC, Canada, when we hit an ice patch and rolled down the ditch beside the freeway. Luckily, we were uninjured, but the car was a right mess, so we had to walk for about an hour in the heavy snow before someone offered us a ride to the next town. The following morning, we came with the tow truck to pick up the car. In the daylight, we could see that we had actually rolled onto a cliff edge! Somehow a now crumpled and not so snow-laden shrub had stopped the car going over the edge and into a ravine. And we'd had no idea. We never even knew it was there. It makes you think, doesn't it?!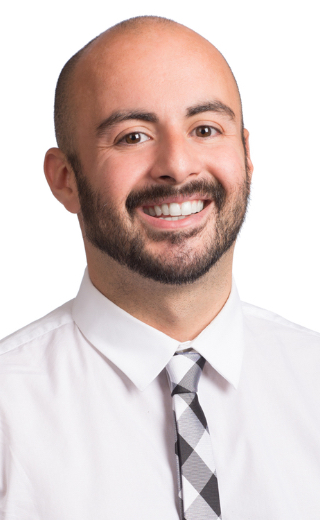 Q:
What's your favorite thing to wear?
A:
My trusty pair of running shorts.
One great perk of working for BURST is that we all work from home, so I get to wear my oh-so-comfortable sports apparel all the time! They are also the only pair I run races in, and together we've crossed some pretty great finish lines - the NYC Marathon, Chicago Marathon, SF Half (annual tradition, five years strong), and the New Orleans Half, to name a bunch. It seems like a few people at BURST are into tests of endurance. Unlike Hamish, however, my shorts make sure I don't have any of the, err, 'booty' issues that he's had. Although, maybe it's the compulsory post-race champagne brunch that keeps the rashes at bay!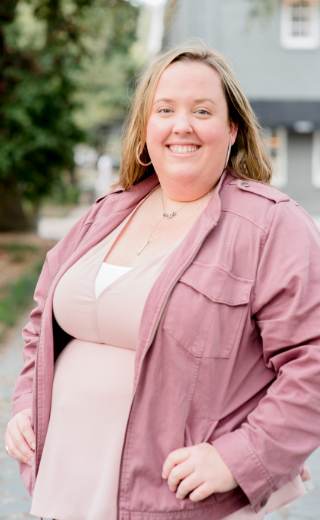 Q:
Favorite gift you have ever received?
December 19, 2017. Have you ever been given a gift that was just absolutely perfect? You know, the one that you can still remember opening even years later? Well, that's how I feel whenever I think about the day I gave birth to Olivia. The funny thing is that I never knew she was coming. That fateful morning I told Hamish I needed to take a few hours off as I was feeling unwell. He said sure thing. Then, a few hours later, I called him to say I had a baby. We were on Facetime - you should have seen his expression! The only bummer was that I was working part-time for BURST then. What would I do now? I needn't have worried - right there, and then he asked me to come work full time. BURST helped me out when I needed a hand. That day really was the most extraordinary day of my life.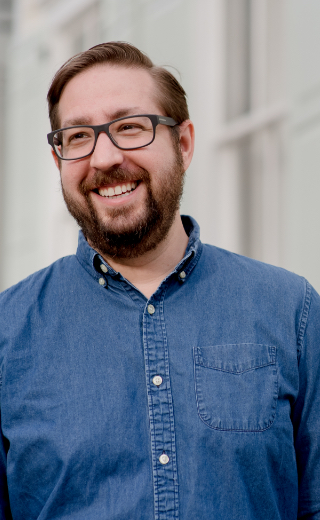 Q:
If you could be invisible for a day, what would you do?
A:
I guess this is my superhero story arc.
I'd hang out in Los Angeles, which is my metropolis. To be truly invisible, though, you have to be naked, I suppose (your clothes are still visible – listen, I don't make the rules). While it would be pretty hard to repress the urge to clean out Flight Club and the Nike Store or quietly rob a bank, I'd fight those impulses as I always try to do right by people and be a good example for my invisible family. Instead, I'd harness my ability and become a vigilante superhero and clean up these mean streets. I'd go by the name "Mr. Unobtrusive." What a day that would be. On second thought, maybe I'd just play some hilarious pranks on people.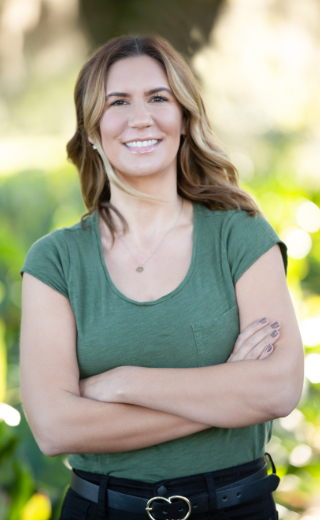 Q:
What makes you smile the most?
A:
My rescue dog, Tinsel.
Ok, I should probably have written 'my wonderful husband,' but, I mean, Tinsel is my baaaaby! We live in New Orleans, which is a special place to have a dog. Every year we celebrate our four-legged friends by (you guessed it) throwing them a parade. The Krewe of Barkus throws its annual dog parade during Mardi Gras, and you best believe Tinsel is there alongside us in full costume. My favorite dogs there are the teeny ones that get their wagons decorated like miniature floats. Speaking of Mardi Gras, did you know our first BURSTcon was smack dab in the middle of the 1st parade of the Mardi Gras season? And I got to organize it! We rented out the best balcony on Frenchman Street, shucked oysters, sang with street musicians, danced on the bar, stayed at the classic Hotel Monteleone, and did it all while BURSTing. Only let down, no Tinsel time!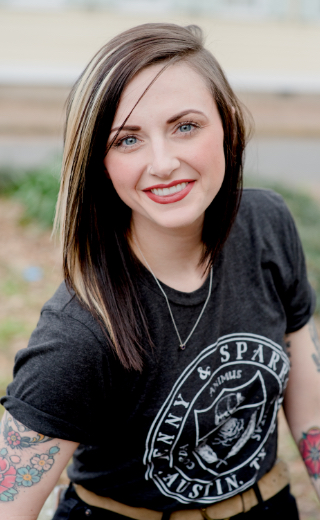 Q:
What advice would you give your teenage self?
Ya, I know it may sound silly, but I never really challenged myself until I was in my 20's. Don't get me wrong, things were cool back then – I had friends, I loved playing sports, school was good – but it was all just pretty ordered, a bit safe. Then, an amazing thing happened. One summer I went to this music concert in my hometown. My sister had dragged me along because it was her favorite band that was playing (she was OBSESSED). Amazingly, we ended up backstage and got to hang out with the band. I ended up chatting with the guitarist. We spoke about all kinds of things. One thing I said was that I was worried about going to dental school. He said, "just go for it; see what happens." And I did. I went to school and loved it.
I've seen the band live about 35 times now (I got the bug, big time!). For one concert, a friend and I drove 17 hours to New York, and I met my old boss at the gig. He sent me on a hygienist cruise, where I met this crazy English guy called Hamish. And now I work for him! I would NEVER have done anything so bold, but a little nudge in the right direction was all I needed. I know it might seem scary, but go out and explore. I promise, it's worth it.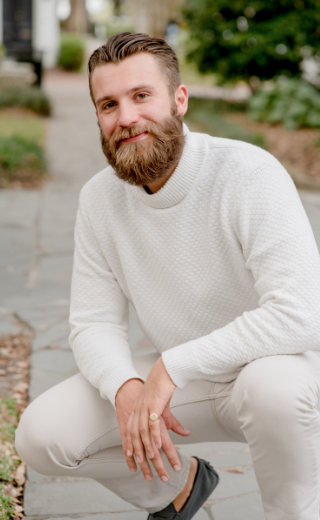 Q:
If you could cameo on any TV show, which one would you choose?
A:
Game of Thrones, any day of the week.
To say that I am a huge fan would be an understatement. I'd sell my house (not that I own one) to have a dragon. With that said, Samwell Tarley is my absolute hero. What a champion. The only problem is that I'm still waiting for my Gilly (Sam's true love). Like a swan, I only want one mate for life. While I may not have yet found that romantically, I think I have found a suitable substitute in the world of high-quality plaque removal. Dental health = my everlasting love.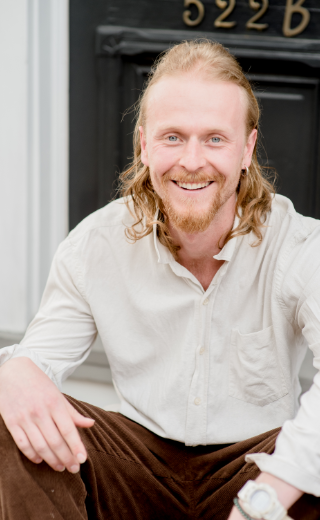 Q:
If you ruled the world, what would you change?
A:
I'd get everyone to meditate every day.
In my youth (0-24 years), most of my friends were imaginary. We had a laugh, but often the conversations were a bit, shall we say, one-sided. That said, my brother and I were tight. However, even back then, he was a wild-haired Oral Care enthusiast, which meant I did have a lot of me-time. So, with not much else to do, I learned to meditate. I have never stopped. It really has made me a happier person. I now write for BURST and live in a cottage in England where I keep bees and grow vegetables and play music. Lol, my living situation sounds like something you'd find in a worn-out fairy tale. But hey, it's true, and it works for me!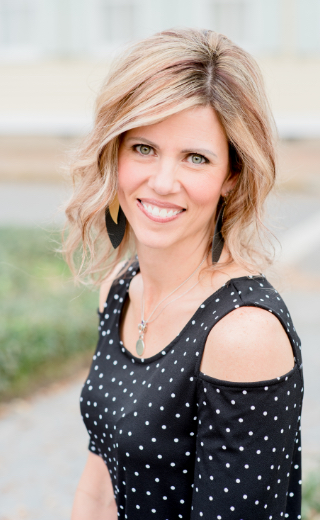 Q:
What's the one thing you need every morning?
A:
Coffee, preferably within the first hour of being awake!
It all started after having kids. Before that, I would have to make myself choke down a cup if I were having it with someone. Now, I love it! I love it hot; I can't stand iced coffee, even in the heat of the summer it must be hot coffee. Lol, it's funny how picky I've become about something that used to make me gag! I love International Delight French Vanilla and fall seasonal flavors. I mean, who doesn't?! If I allow myself the treat of Starbucks, my go-to is White Chocolate Mocha. It's soothing, relaxing, and gets me going for the day. It seems like I've become a walking advert. Maybe I should ask to be an ambassador?!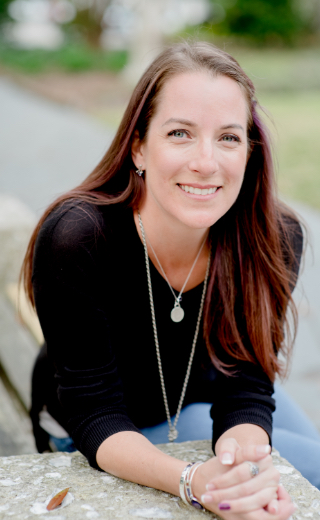 Q:
What's something nobody else knows about you?
A:
Erm, I did drown a grasshopper in the pool when I was very young.
I was curious to see how long they could stay alive underwater. Not proud of that, but now that you've heard this confession, I've run out of things that NO ONE knows. This is a total trick question!!!
OK, something else that most people don't know about me…. I'd say the majority of folks don't understand how difficult it can be for me to concentrate on one thing at a time. I usually look fairly calm and collected, but in my mind, there's a good chance I'm struggling with even hearing what the person in front of me is saying. I call distractions, "thought bubbles." I know we all have them, but mine are loud and send me on tangents all the time. I am also not a great auditory learner, so I stay SUPER organized to keep up the perception that I just remember things and stuff.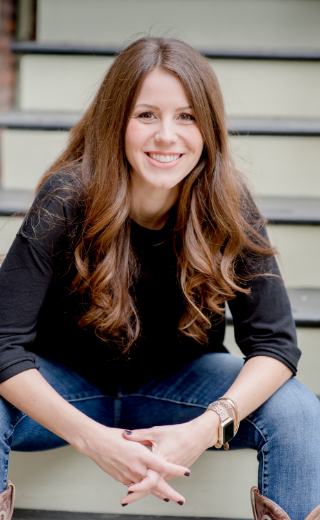 Q:
One thing you can't live without?
A:
This is going to sound super sappy and cheesy, but Adam, my husband.
In our ten years of marriage, he and I have lived more lives than most 30+ years. We have experienced 40ish deployments, losing our house in a tornado, rebuilding, parenthood, dozens and dozens of adventures and trips, and starting our own business. There is nothing that the guy cannot fix, build, or find a solution to. He is every bit of a man's man (with the greatest beard), but also extremely versatile. He can wine and dine with the best in his tailored suits, take me to a country dance, go hunting and fishing, take us to church, party on a beach, or just wear normal t-shirts and shorts around the house. I've never met anyone with his courage, drive, determination, and goal achieving pursuits. He has the best sense of humor and stories, but because of that, I usually want to choke him at least once a week (He loves to booby trap the house to scare me. I hate firework season). I'm blessed to call him mine and plan on keeping him forever, plus I almost have him fully trained. Lol.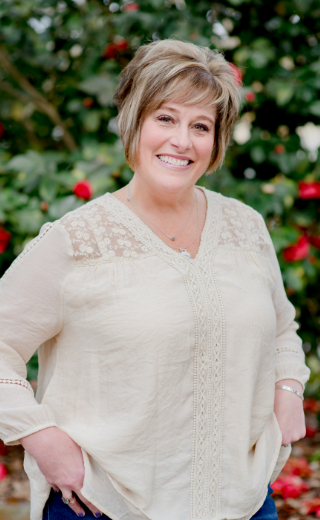 Q:
What would you do with the extra time if you never had to sleep?
A:
First, let me just say that you would not want to be near me if I didn't sleep! Ha!
Honestly, I would spend that time with my daughters. I am so proud of how strong and independent they are, but at 24 and 20, I just don't get to see them enough. They left for college and enjoy the city they are living in. Both my girls are only about 30 minutes from home, but with school, jobs, boyfriends, etc. it is tough to see them. I am thankful we talk every day, but I sure would love to be with them more! So that time would be devoted solely to them:)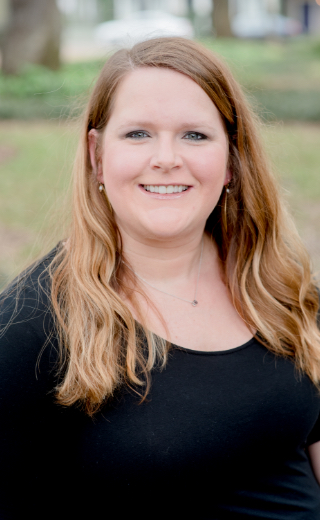 Q:
When you were a kid, what seemed like the best thing about being a grown-up?
A:
When I was a kid, I always wanted to be a grown-up because grown-ups had the freedom to do whatever they wanted, and they didn't have to go to school.
Boy, if I knew then what I know now, I wouldn't have wished my childhood away :). I can't remember the last time I went camping! Where have all those nights roasting marshmallows by the fire, listening to my dad tell the most ridiculous stories about green-fingered cowboys and red-footed aliens gone? Life feels so busy now...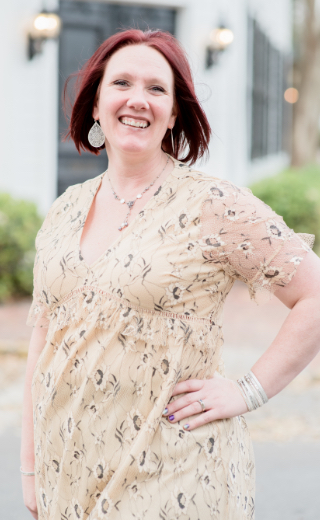 Q:
Who is your biggest inspiration?
I know this sounds completely corny because it sounds like I'm sucking up (I promise I'm not!), but Brittany Stewart is my biggest inspiration. Brittany's compassion, her ability to manage people and situations, and her true passion for both life and business are all amazing attributes. We should all aspire to work as hard for success while taking care of those around us! I am honored to work alongside her on this amazing BURST journey.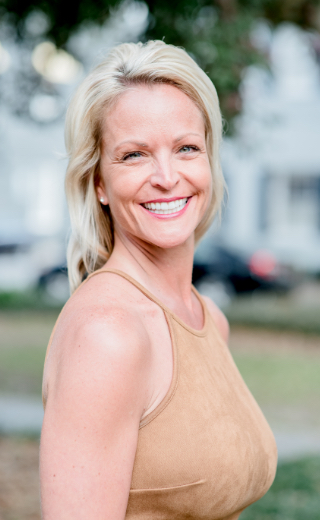 Q:
If you were arrested with no explanation, what would your friends and family assume you had done?
A:
My friends would totally expect that a hula hoop would somehow be involved!
Maybe something like diving on to the stage at a concert so I could hula hoop with the band. In fact, it would probably be at a George Strait concert because he's the business. I love him almost as much as I love hula hooping. I mean, did you know he has 60 number one hits? That's a record, more than any other artist in any other genre of music. That deserves one hell of a hula hoop!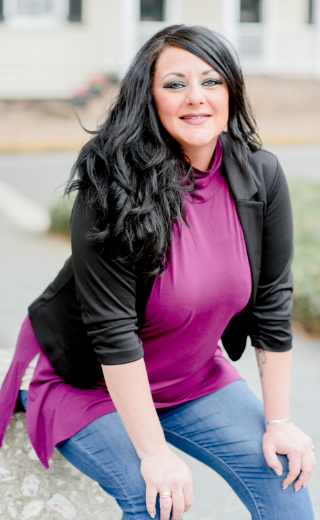 Q:
We've got a four-seater pedal boat, and you can take anyone, alive or dead, on a trip (lunch on an island included). Who are you gonna pick?
A:
This really would be an EPIC ADVENTURE.
I'd be very keen, and that's saying something, because it usually takes some serious convincing for me to even consider getting anywhere near water where I can't see my feet in…..However, for an outing like this, I'd make an exception. For me, a family thing would be perfect: I'd take my husband David, my son Rafe and I'd give anything to take along my Grandma, I can almost hear her say, "Lunch on an island, oh my..."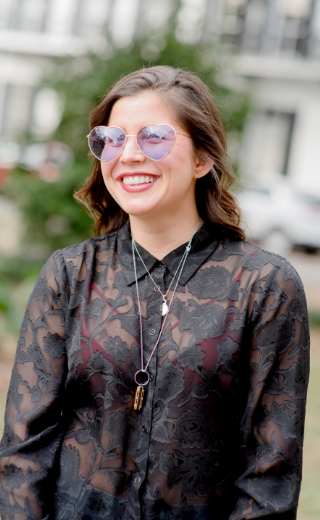 Q:
If you could be any animal, what would you be?
A:
I mean, shapeshifting is my favorite pastime!
Today, in this present moment, I would be an eagle. Not only do they rock, but they also embody both wisdom and freedom. They can soar to great heights, yet still, be grounded to mother earth. The eagle is resilient and in complete harmony with all aspects of life. It's a symbol of hope and salvation as well as a healer. What more could you ask for?!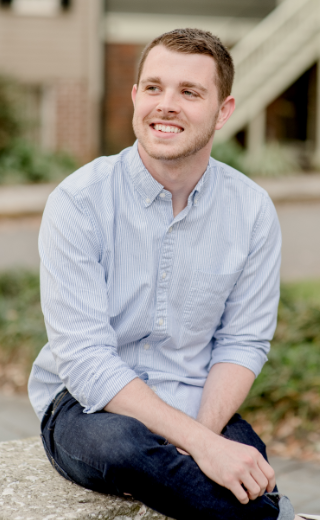 Q:
Best memory of when you were a kid?
A:
When my brother and I were young, one of our favorite things to do in the house was build "mountains."
Basically, you take all the cushions and pillows off the couch and stack them as high as you can on the loveseat. We were obsessed. So much so that I think one summer we did this every day while watching Dumb & Dumber on repeat. Knowing us, we were probably stuffing ourselves with Lunchables (or something equally processed). The perfect fuel for mountaineering!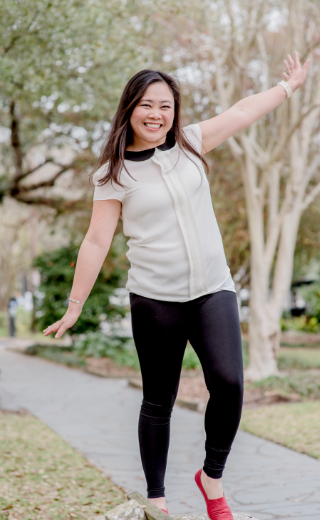 Q:
You've just won a trip to the moon. You have one last meal on earth. What would it be, and who would it be with?
A:
What would be my last meal before heading to the moon?!!
Can it be an all you can eat buffet? My buffet would include sushi, Korean bbq, tacos, and dim sum. For desserts, I'd have to indulge in carrot cake, panna cotta, and gelato. However, most importantly, I would have to share this meal with my husband, Chris. If he weren't there to share in the madness, it just wouldn't seem right.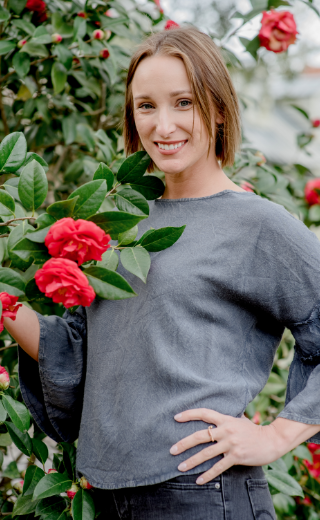 Q:
If someone gave you the keys to a jet that could take you anywhere for a day, where would you go?
A:
First off, could my jet be solar powered?
Yeah, then I wouldn't be burning any fossil fuels! When that's sorted, and because I love the outdoors, I'd go somewhere so beautiful that it would take my breath away like the Fairy Pools of Scotland (check them out, they're unreal). I'd then hop back in my jet and power on to the Azore Islands to finish up the day! I mean, if I have a jet, why not pick two places? Hehe.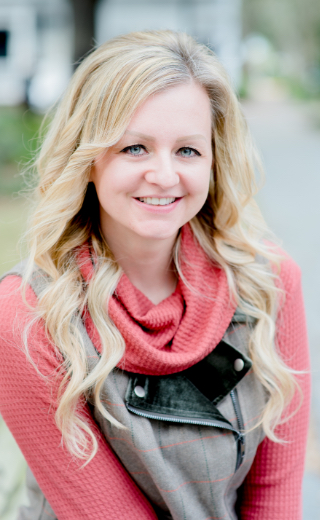 Q:
Favorite gift you have ever been given?
A:
My favorite gift was when my parents bought me a used car for my High School graduation gift.
It was nothing fancy, but it was completely unexpected and out of character for them. As the third child, I already knew that they did not buy us cars; rather, we had to figure it out on our own, so I had already purchased myself a car two years prior by working part-time after school. It was cheap, rusted out, and always smelt kinda funky. At that point, things seemed to be falling off it once a week! I would get a bit worried about driving it, as I never really knew if I would make it to where I wanted to go. I was getting ready to head to college, where I would be commuting back and forth daily. When my parents gave me the car the day before I left, it meant so much to me. I will never forget their generosity!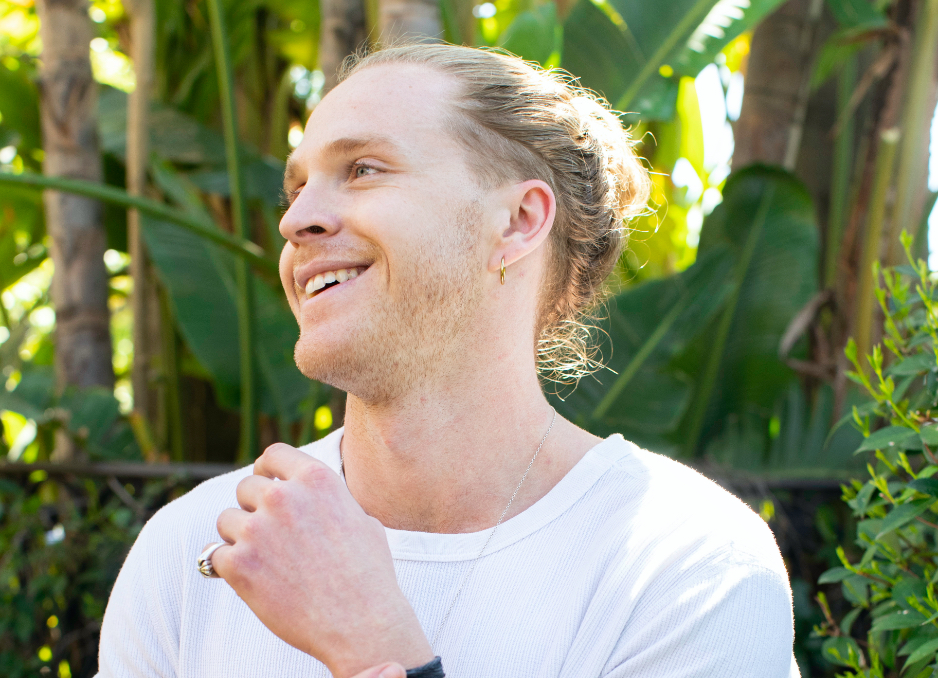 SO WHAT'S NEXT?
To infinity and beyond!
Ok, so we may not be literally going galactic, but we're sure going to aim for the stars when it comes to our new products. We will continue to expand our offering in order that we can provide a total oral care experience. We want your teeth to be treated like royalty. With the help of our free wheeling, forward thinking team of Dental Professionals, we're sure that we've got some incredible pieces of kit coming to you soon.
May the fun long continue...
FROM OUR TOOTH TALK